Located in Waterford, MI at 1013 S. Cass Lake Rd and Cass Elizibeth in
the Harbor Pointe Plaza (248-706-1886)



Shop Hours

Tues thru Fri: 9:00am - 4:00pm
Sat: 8:00am - 4:00pm
Sun and Mon: Closed

The Grooming Spa, Inc. is a low-stress bathing and grooming experience for your pets. By utilizing calm, assertive control, dogs and cats can relax and enjoy the experience and are eager to return!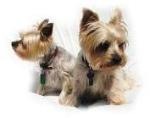 We believe bathing and grooming are essential to a healthy pet. From shampoos, hair cuts, and flea treatments to pedicures, skin care, and moisturizing treatments, your pampered pet will go home looking great as well as feeling great. Always bear in mind that our groomers are pleasant, professional, and caring. Keeping you and your pet happy will always be their top priority.

What does grooming include? Every pet has his or her nails cut, pads trimmed, ears cleaned, is bathed with the hydro-surge power bathing system, is hand-blown completely dry, and receives a bandana or a beautiful bow for a finishing touch. When your pet is styled, the hair on the body is trimmed.


Should I have his or her teeth brushed? Yes! And we offer this service. Regular teeth brushing is recommended at every grooming appointment, in addition to de-scaling by your veterinarian. We brush your pets' teeth using Nolvadent, our special anti-bacterial solution that also loosens and reduces plaque buildup. Teeth brushing along with regular dental checkups will help keep your pets' teeth clean and healthy.

Proof of vaccines are required!

Stop by and observe our open atmosphere and you will realize why your pets will love to come to The Grooming Spa, Inc.

Please call for pricing. 248-706-1886